The Ride
Mark your calendars for August 7, 2021!!

Get your knobbies ready for this 'hell' ride! Come see why Bicycling Magazine named us one of the 9 Totally Awesome Charity Bike Rides!
We will be starting at the Nordic Village of Northern Arizona. Approximate length of the ride is 65 miles, give or take a few, on butt-pounding, Forest Service roads along an historic stage coach route. The ride typically takes riders 5-8 hours to complete. The route will begin with a climb through the beautiful stands of aspen, along a portion of the Arizona Trail and descends through the pines to flatter, high desert landscape before climbing back into the cool forest. After a gradual 10-mile climb, the ride ends just outside the boundary of the Grand Canyon National Park.
The ride starts early to miss the flash floods and thunder boomers that usually occur after 1 p.m. We can't control Mother Nature, so be prepared for the worst. We plan to have sag support stops along the way for you to quench your thirst and fill your belly. Plan to carry plenty of water and grub just in case you are too fast or slow for our 4-wheel drivers. Ride with caution too! Limited medical support will be on this ride. Post-ride, we'll have showers, munchies and beverages ready for your arrival. In the evening we'll have our infamous raffle party.
The Flagstaff to the Grand Canyon ride is proud to support the Flagstaff Marine League Charities. Funds raised through this ride have helped support a crucial mission of the various charities of this group. The Marine League Charities is an Arizona not-for-profit charitable corporation organized for the purpose of supporting charities including those organized to assist children of Northern Arizona and local members of the U. S. Armed Forces.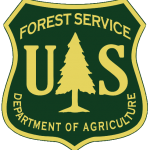 What is provided to the riders:
Pre-marked ride route
SAG support vehicles on the ride, all carry extra water and can pick up riders
3 sag stops (Sag 1 – snacks and beverages, Sag 2 – sandwiches, snacks, water, electrolyte replacement, Sag 3 – Water, snacks)
Post-ride snacks and cold beverages
Post-ride showers
Home cooked fajita dinner Saturday night
Sunday morning breakfast
Shuttle for camping gear to the Grand Canyon, and camping gear plus bikes back to base camp
Transportation from the Grand Canyon back to base camp
Bragging rights to your friends who think you are crazy for riding 65 miles on your mountain bike